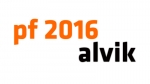 Merry Christmas & Happy New Year!
As we are still working on new songs we would like to wish you all Merry Christmas and all the best at the New Year! We are so excited that soon we will be sharing with you some of our new stuff... but for now enjoy the holidays, yours, Alvik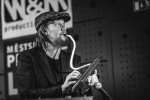 We've got a little gift for you all! Merry Christmas!
It took us a year to finish this film for you guys and we believe that you will enjoy it as we do… so many great memories, thanks to you! We are still hard working on the new stuff. You can stop by on 21st of January at Prague's La Loca club to check it out. For now we wish you a very Merry Christmas, a great time with your friends & families and all the best for the New Year! See you in 2015! Yeah!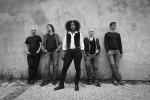 Alvik summer tunes and Fall Tour
Summer seems like it's finally here! So as your getting out your bikinis and hiking boots for all your summer plans, don't forget to load up your mp3 players with our last album, Your Name Here. Don't know how to get it? Check out our youtube with a quirky merch video about all the ways you can bring alvik home with you. Don't forget to keep us up to date on your summer adventures with alvik with instragram too! Is there a tour in the air? Yes! You've maybe heard that we will hit the road this November in CZ, and perhaps beyond, with gigs already planned for Prague, Pisek, Ceske Budejovice and more! Check out our alvikweb for more details as the tour dates round out. We are looking forward to see you again soon! Have a great summer and enjoy all the festivals!