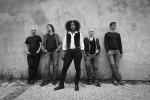 Alvik summer tunes and Fall Tour
Summer seems like it's finally here! So as your getting out your bikinis and hiking boots for all your summer plans, don't forget to load up your mp3 players with our last album, Your Name Here. Don't know how to get it? Check out our youtube with a quirky merch video about all the ways you can bring alvik home with you. Don't forget to keep us up to date on your summer adventures with alvik with instragram too! Is there a tour in the air? Yes! You've maybe heard that we will hit the road this November in CZ, and perhaps beyond, with gigs already planned for Prague, Pisek, Ceske Budejovice and more! Check out our alvikweb for more details as the tour dates round out. We are looking forward to see you again soon! Have a great summer and enjoy all the festivals!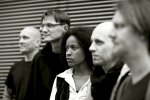 The alvik mini-tour is finished!
Thanks to everybody for your clapping and dancing all up and down Bohemia! We had a really great time sharing the new tunes with you all, and it we are looking forward to see you again soon. A special thanks again to Honza Martinek who joined us for the tour on guitar and helped us bring you the true alvik sound! Keep us posted on what you are up to, with your instagram photos and Facebook messages and we shall do the same! Stay tuned for more videos and little bits and pieces to come before summer and enjoy the coming Spring! Anya, Mishan, Bharata, Audun, Petr & Gyomh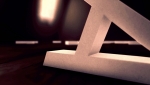 "Impression" - The single that gets the ball rolling on Alvik's third album
International music project Alvik emerges from slumber with a new album, taking a fresh leap toward a more melodic sound. Straight off, the first single Impression, sets an acoustic guitar foundation, intermingled with a bright vocal lead by Anya Atuart. The new album sports the title "Your Name Here," and checks in with an elegant combination of bossa nova styles and a modern soul vibe. What's a single without a video clip? Shot between Paris and Prague, "The clip was created by our French counterpart, VJ Gyomh who used a special 3-D technique to work with 3-D texts which create the main character in the clip – Anya," explains Mishan, the band's founding member.